Giving
View our AWR360° Gift Catalog
Browse through all the incredible projects around the world and find the project that's the perfect fit for you.
News
Little did they know they were the "bait" . . .
Read
Bible Prophecy
Earth's Final Countdown will help you understand the keys to Bible prophecy—revealing the truth about many controversial topics.
Watch Now
Featured Project
Your donation will enable AWR360° Health to conduct Online Global Health Symposiums led by Dr. Don Adams
Donate
This Sabbath, most of the world celebrates Christmas, "the happiest time of the…
Watch Video
I've just returned from the most amazing experience of my life in the…
Watch Video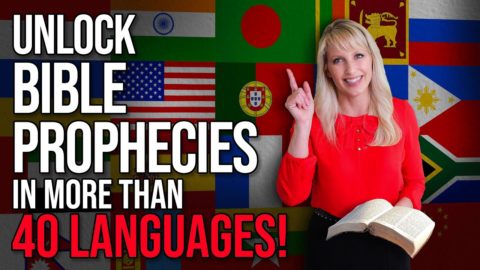 Don't miss Unlocking Bible Prophecies International, which is now available in more than 40 languages
Watch Series
I grew up on a farm in Oklahoma that raised registered Jersey cows.…
More
Your Support Changes Lives
Your support will help our Center for Digital Evangelism missionaries to lead seekers from Bible questions to a Bible study.
View Project
Help bring healing to Nazareth, where the AWR360° Evangelism Center will bring hope through medical presentations, English classes and Bible seminars.
View Project
Support AWR360°'s Mobile Evangelism Center, a remarkable new program that will enable young adults to learn from seasoned evangelists for two weeks. Help us host these meetings.
View Project
Sign up for more of our stories and updates